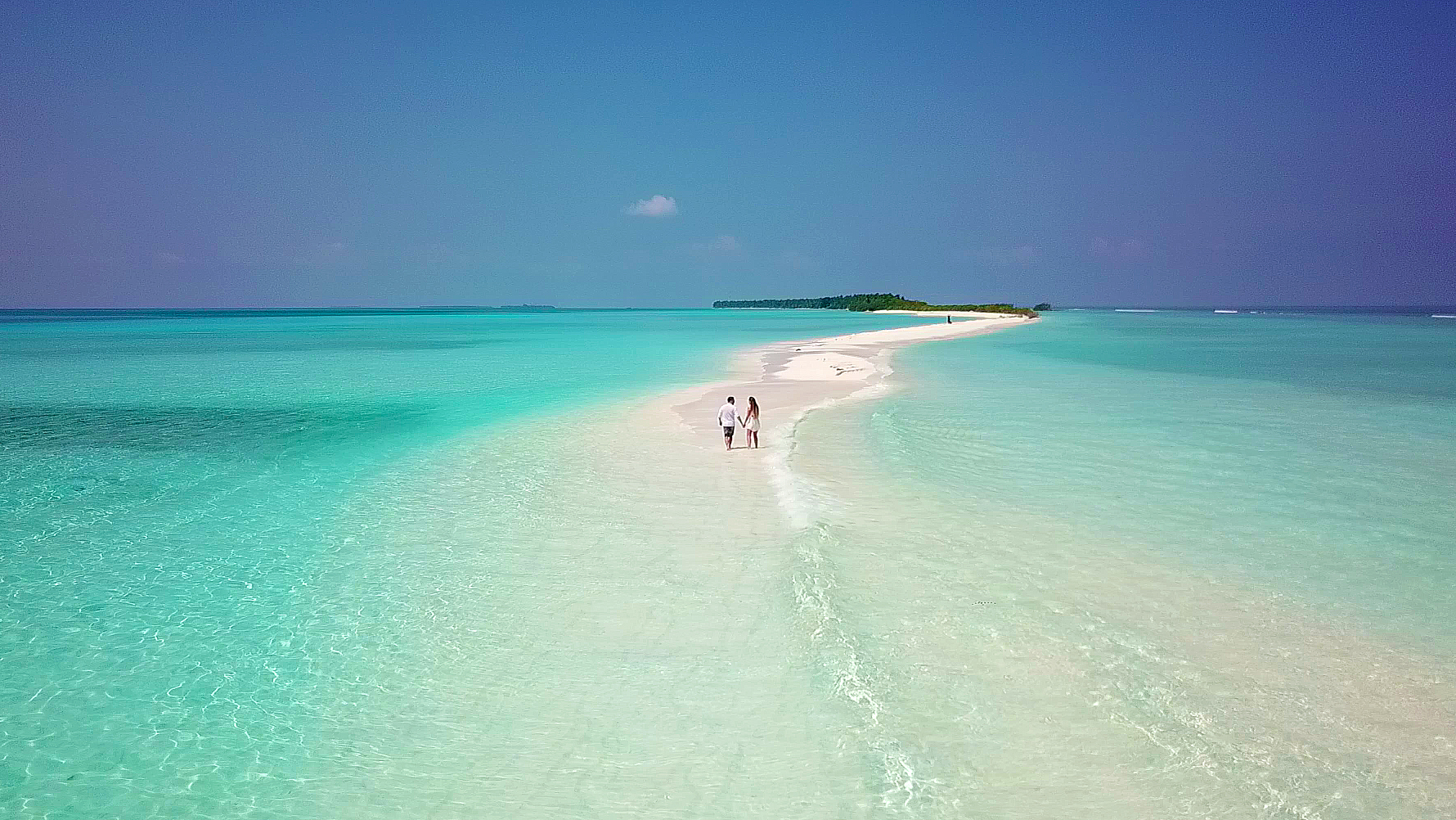 Dhigurah is located in South Ari Atoll, a 20 minutes' flight or 1hour 30 minutes' speedboat drive from the capital city, Male'. In our local language, Dhivehi, the name of the island can be directly translated into 'Long Island'. The island recently won the #1 spot on a survey done by the Maldives Guest House Association for the best local island. A large area of the island isn't populated and left in wilderness". It also has a large sandbank at its tip. The waters around are home to whale sharks, manta rays and Dolphins.
How to get there
Dhigurah is located 97km/60mi from the main airport. You will enter the Maldives at Velana International Airport. Please note that the airport is located on an island next to our capital, Male' , which is connected with a bridge. Transportation options leave from the airport, as well as from Male'.
Airport <–> Dhigurah: Take a domestic flight or speedboat
Male' <–> Dhigurah: Take a speedboat or public overnight ferry
Airport <–> Male': Take a public ferry for MVR10 (USD 0.60) that goes every 15 minutes, or a taxi over the bridge.
Note! In the off-chance that the sea is very rough, boats might not travel and the domestic flight will be the only transport option.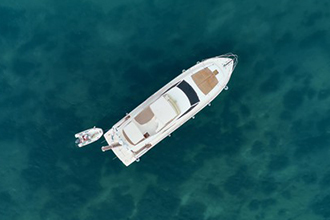 Speedboat
Take a ferry from the airport to Male' and hop on a speedboat that takes you to Dhigurah via Dhangethi, the island before Dhigurah. From there it takes about 10 minutes to our island.Duration: 2 hours in good weather
When: Every day
What time: From Male' at 3 or 4PM, depending on the day and weather conditions. From Dhigurah to Male' at 6:30AM
Cost: $50 p.p. one wayThe speedboat can pick you up from the airport too for an additional $10 per person.
Direct connection, overall time is similar to a plane
Only once per day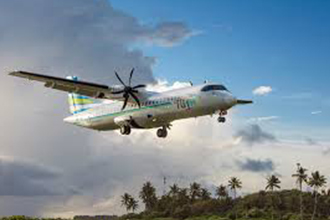 Domestic Flight
Fly from Velana International Airport (MLE) to Maamigili (VAM)
Take a taxi from VAM to Maamigili harbor
Take a speedboat from Maamigili to Dhigurah harborYour trip willfully arranged by us, from the moment your international flight lands, till you sip your coconut on Dhigurah.Duration: 20 min flight + 5 min taxi + 20 min speedboat
When: Every day regular flights
What time: Take a look at the flight schedule. Though, we cannot guarantee a spot on the preferred time
Cost: $140 for adults, $70 for kids under 12, one way (FOC <2yo)
Note: The price includes airport-to-guesthouse travel. Door to door+ Quick, Flights from ~5 AM till ~11 PM, connecting to international fight, amazing views in good weather, least dependent on weather conditions
– Price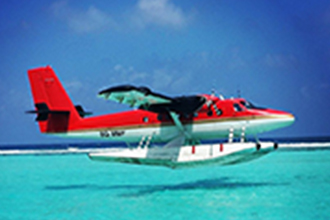 Sea Plane
Go all out on your Maldivian holiday and experience the thrill of a seaplane! Ascend from the ocean next to the international airport and land ~30 minutes later right next to Dhigurah! We will be picking you up by private speedboat from the seaplane platform, which located 5 minutes from our harbor.Duration: ~40 minutes 'door to door'
When: Every day
What time: Flexible
Cost: $250 for adults, $160 for kids under 12, one way (FOC <2yo)+ Unique experience, direct connection, amazing views in good weather, shortest travel time
– Only during daylight hours (~6 AM till ~ 5 PM)