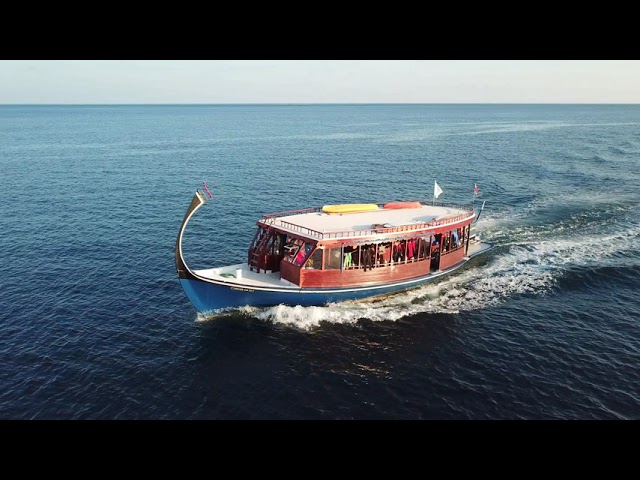 Dive with Oceanholic Divers

PADI registered dive school. Located
in the heart of South Ari atoll Dhigurah
Discover the best dive sites in south ari atoll
Oceanholic Divers Dhigurah
Oceanholic Dive Centre is located on Dhigurah Island, South Ari Atoll. The waters around are home to manta rays, dolphins and particularly famous for the resident population of whale sharks.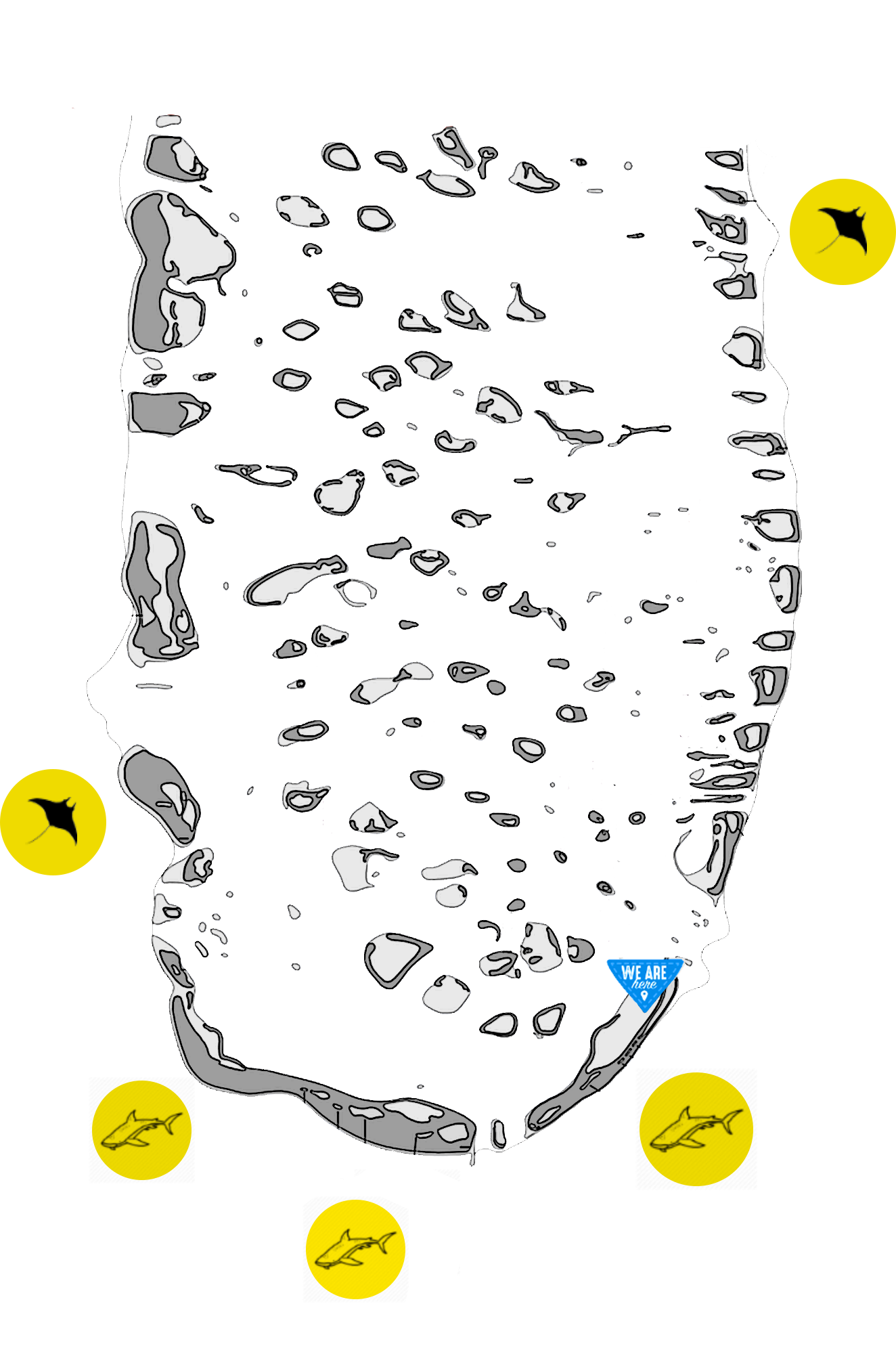 Great Locations
While there are unsurprisingly hundreds of world-class dive sites in the Maldives, South Ari Atoll is a unique place where everyone can find the best conditions for diving according to their abilities.
FULL SERVICE
If you haven't decided which course to take or what tour to book, you can use our full service list to choose.
read more
TOURS
Get away from your daily routine and join us on an amazing holiday trip to Dhigurah Island.
read more

Verified
Thank you for making our stay memorable. Great team. I had my first dive in oceanholic. They are well organised and helpful. I was little bit Afraid at first but my guide was well experienced and explained everything very well and make me feel safe. We also did a whale shark trip, it was awesome. All thanks to the oceanholic team. Everyone is experienced and well organised. Definitely recommend 🙂

Valsheval
November 25, 2020.
Verified
Профессионалы своего дела!!! Однозначно рекомендую! Мы закончили свой курс Open Water Diver PADI именно здесь! Отличные инструтора! Спасибо Saamee Mohamed! Отработали все навыки! Оборудование всё новое: BCD и регуляторы со ступенями Scuba Pro, компьютеры Suunto. Приятными бонусами каждый раз был снорклинг. Постоянно встречали на поверхности китовых акул, мант и дельфинов с черепахами.

Agnieszka R
March 4, 2020.
Verified
Unforgettable experience! Diving at Oceanholic definitely made my trip to Maldives one of the best trips of my life. They are very well organized company, that knows how to make the best out of diving. You can say that all people working there truly love what they are doing and it makes you enjoy it even more. Each dive lasted longer, than I expected and I saw more than I could imagine. Special thanks to Eamaan, who was diving with us each day. He is very fun and entertaining person, but also responsible and knowledgeable so you can feel really safe underwater. Thanks too Shaffan too and all of the crew, hope to see you again some time! 🙂

Verified
Awesome Diving, Awesome Company Did six days of diving with Oceanholic, we had Mohammed as our guide the entire dive (apart from one night dive with Guda? who was equally as good). Mohammed was an amazing guide and was very thorough with the explanations of each dive sight as well as being an amazing spotter for sea life as well. All of the boat staff & captain were exceptionally friendly and welcoming each and every day as well. The diving itself was amazing, we saw whale sharks all three days we went looking for them, manta rays, dolphins, eagle rays, sharks & much more. Would thoroughly recommend everybody dive with oceanholic.
Flavius M
February 27, 2020.
Verified
Professional crew, that I highly recommended for diving, snorkeling and diving courses /certifications I got my PADI Open Water certification with Oceanholic and I can truly say that was a great experience that I highly recommend. All the guys were professional and helpful, and our trainer was really patient, attentive and genuinely keen on supporting us in getting the necessary skills. The equipment was new and in very good condition. The dives were in great locations and, even as a trainee, I was able to see manta rays, a whale shark, turtles, stingrays, sharks and beautiful coral reef ecosystems. I was really impressed by the care that the guys showed for the protection of marine environment. I am looking forward for my next visit there, to continue diving and extend my skills with them. Guys, thank you again and see you soon!

Maxi13127
February 25, 2020.
Verified
Une équipe sympa et professionnelle Ayant réservé quelques nuits dans l'excellent hôtel Dhigurah Retreat Beach, nous avons fait du snorkeling et de la plongée avec Oceanholic car chaque hôtel a son partenaire pour les activités aquatiques. Par rapport aux autres îles voisines où j'ai plongé, J'ai trouvé que les sites de plongée étaient joignables en quelques minutes de bateau depuis le port, très intéressants et l'équipe est à la fois extrêmement professionnelle, sereine et gentille. Il n'y a jamais de stress ni avant, ni pendant ni après les plongées qui s'effectuent par petites palanquées avec plusieurs guides sur chaque sortie. Je recommande cette équipe à la fois rigoureuse et aimable.

Miranda C
February 22, 2020.
Verified
Excellent, experienced, professional crew We came here entirely for the diving and we were not disappointed. I think the company is owned or has a partnership with the hotel we were staying at, White Sands, and every night the crew would come to the resturant to ask if we were interested in the next day's scuba adventure (we always were). All the staff on the boat were helpful and our main guide, Mohammed, was very knowledgeable and passionate about the welfare of all the creatures on the reef, particularly the whale sharks which attracted HUGE crowds of snorkellers (and divers), resulting in quite unruly behaviour from guests on other boats. The briefings we received before each dive were thorough and informative, ensuring that I felt comfortable and safe prior to entering the water. I can highly recommend this company to anyone interested in diving (or snorkelling) from Dhigurah.

Verified
Muy profesionales, e inmersiones espectaculares Sobre el buceo en el atolón de Ari y cerca de Dhigurah se pueden decir maravillas por toda la vida submarina que tienen alrededor. Pero hace falta un centro de buceo como Oceanholic para disfrutarlo al máximo. Saamii y sus compañeros fueron la compañía perfecta para buscar sin descanso mantas y el tiburón ballena hasta que dimos con ellos. Son super profesionales en todos los aspectos: de equipamiento prácticamente nuevo, de seguridad respetando las normativas, briefings detallados antes de la inmersión, etc. Ojo, el precio que nos ofrecieron de inmersiones sueltas nos pareció un poco descabellado, por una "tasa de barco" que no entendí bien a qué cuento venía (acaso no son casi todas las inmersiones desde barco??). Pero con los precios de packs desde 5 inmersiones la tasa desaparece, y si bien no son las más baratas, lo que te ofrecen compensa, ya que el Manta point está a 1 hora de barco y no hay sobrecoste, y entré inmersiones nos llevaron a hacer snorkel a otros puntos, con lo que creo que compensa.

Verified
Mante e squalo balena...pazzeschi Staff di giovani ragazzi maldiviani. Ci siamo affidati a loro per due escursioni per vedere le mante e lo squalo balena. I ragazzi sono molto intraprendenti e molto professionali, e simpatici. Si esce in Dhoni e a bordo offrono biscotti frutta e da bere. La vista delle mante le tartarughe , gli squali da barriera e le miriade dipesi colorati offrono uno spettacolo molto bello, anche se la barriera è morta e non colorata. Abbiamo avuto la fortuna di nuotare a pochi metri dallo squalo balena per ben due volte! e la seconda eravamo l'unica barca...meraviglioso! Bravi, vi risceglierei.

Verified
Plongee au top J'ai passer sa certification open water diver avec Sami de Oceanholic durant mon séjour à dhigurah. Dura't la plongée j'ai nager à côté d'un requin baleine et raie manta a 1 mètre à peine. Sa restera un moment inoubliable grâce à cette équipe qui sont vraiment au top et connaisse très bien les spot de plongee. Merci à Sami avec qui durant les 3 jours de plongee m'a former ( open water diver en poche ???) je conseille au personnes qu'il veulent faire de la plongée même les débutants d'aller à Oceanholic VOUS NE REGRETTERAI PAS !!! Plein de bonnes chose à l'équipe, bonne continuation.
This error message is only visible to WordPress admins
Error: No feed found.
Please go to the Instagram Feed settings page to create a feed.